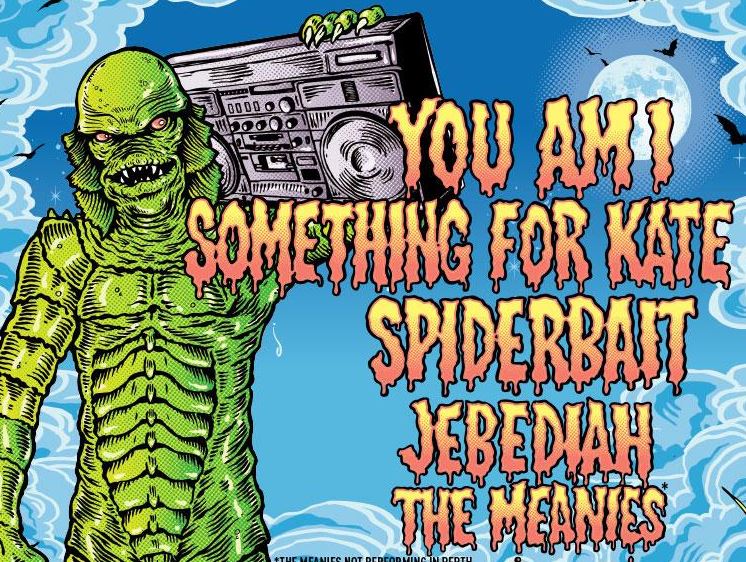 A Day On The Green – an experience to remember
A Day On The Green
Known as "the Big Day Out for grown-ups", A Day on the Green brings good food, fine wine and great music in magnificent location of Mount Duneed Estate Winery (15 to 20 minutes from 100 Hitchcock). This year it is scheduled for Saturday, November 12, 2016
A Day on the Green has grown to become firmly entrenched as one of Australia's most successful and respected outdoor concert events.
It is is more than a concert event, it is an "experience" and that is what sets it apart from other winery concerts. Being able to bring your own food, the popular 'picnic of the day'  a DJ spinning the tunes between bands,  and the chance to meet artists at the signing make a day on the green such a great day and a perfect time to stay at 100 Hitchcock.
Mount Duneed Estate is between 15 and 20 minutes from Barwon Heads by car. Their wine is just amazing and worth visiting year round.
Artists planned for this event are:
Jebediah
Something For Kate
The Meanies
You Am I
So get a group of friends together, book 100 Hitchcock as your luxury accommodation, pack your picnic baskets and enjoy to a day on the green! At Mount Duneed Estate, Geelong, VIC Saturday, November 12, 2016 Book here
All photos courtesy of adayonthegreen.com.au