Queenscliff Music Festival
The Queenscliff Music Festival is held annually on the last weekend of November. The festival showcases some of Australia's finest talent.
The act lineup is huge this year! Such as Sarah Blasko, Courtney Barnett and The Whitlams.  A great balance between well-known artists and bands, coupled with interesting up and coming talent.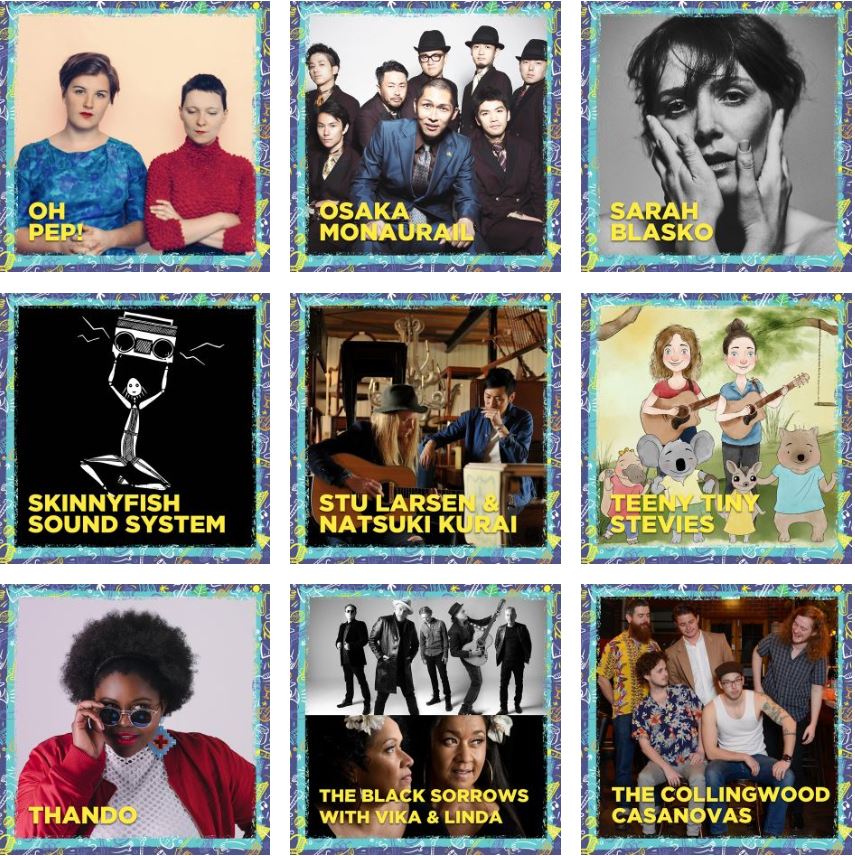 (Thank you to Queenscliff Music festival for the pics above of the talent for 2018! There are too many to list, and more artists are added frequently. So for the most up to date lineup list, click here.)
As the event is hugely popular, I really do suggest that you need to get your hands on tickets soon as they sell out. Book a long weekend of music and stay 20 minutes from the Queenscliff Music Festival. Book accommodation and stay 20 minutes away at 100 Hitchcock avenue Barwon Heads below.
Check availability and pricing here
When:
23rd to the 25th of November. (Standard every year, it is always the last weekend of November.
Where:
The festival site takes place on the foreshore park in central Queenscliff. (About 20 minutes from Barwon Heads). A beautiful location!
Furthermore, the streets of Queenscliff turn into a huge party for the festival, with markets, food vendors and plenty of free street performances for young and old. The Pubs, cafes, restaurants and other businesses all get into the Queenscliff Music Festival atmosphere and make the town a great place to visit even if you don't have a ticket for the shows.
Disabled Access:
Here is everything you will need to know about accessibility. The festival is wholly supporting inclusiveness for their attendees
Book:
Book your festival tickets here. Choose a single day pass or attend for the full three days.
By the way, there are also activities for kids and very much a wheelchair friendly event. It's really geared to a relaxed family inclusive type of event.
If these dates don't work for you, check out our blog post about A Day On The Green, another music festival in November here.
Additional Imagery with thanks from a must-see tourist information website packed with useful information on Geelong and the Bellarine region, check them out here.